Water Lines Solution for PET/PC Barrel 3-5 Gallon
Product Application :
Success in water beverage production requires focus on maximum output and efficiency, with commitment to hygiene, food safety and cost optimisation. Whether you're producing still or sparkling water, our unmatched expertise helps you achieve more with extensive technical knowledge and packaging capabilities.
With over 20 years of experience in designing and implementing customised complete PET line solutions for water, we can help you reach your production targets. Over the years, we have significantly reduced the weight of water bottles while retaining their durability and expanding design opportunities.
One partner for all your needs.
A complete water line solution from Shina Dew Machine leverages our knowledge of the entire water bottling process, from minimising waste of resources, to ensuring that your bottle is durable and attractive to consumers. With everything centred around one supplier, you get wide-ranging expertise, line equipment and ongoing services. This ensures high quality and efficiency from packaging to equipment, fast ramp-up and beyond.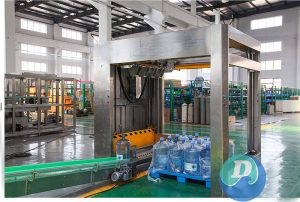 Water Filling Machine [ Filling Capping 3 in 1 type ]
1 / Enhanced food safety: Stainless steel 304/316L for all components in contact with your beverage
2 / Optimum uptime: 30 % reduction in changeover and maintenance downtime
3 / Sustainable solution: Reduced filler enclosure and servomotors reduce resource consumption
4 / Hygiene improvement through volume control and contactless filling
5 / Automatic dummy bottles: Safer, easier cleaning procedures
6 / Automatic bottle changeover improves uptime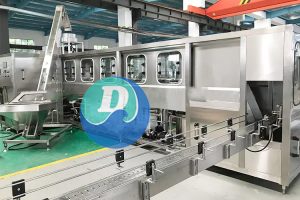 Shina Dew Machine Services Online helps you:
1 – Machine running video
2 – Watch our factory online
3 – Supply a running beverage line in your country , you can see machine runing directly.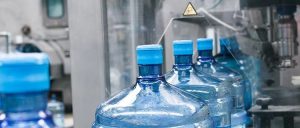 1. Why price of reverse osmosis system is so expensive?!
Answer: Firstly, pls noted that all proposals are made according to your special requirement, so that we can ensure our proposal is the most suitable to you. Maybe some others' are based on normal condition, therefore there are some difference among the proposals.
2. For reverse osmosis system, Where need attention besides price.
Answer: Besides the price, we also need pay attention on quality, product  construction,  design principle,  configuration of part list,  reasonability,  convenience of operation, professional, service and etc.
3. How can reduce price/improve quality of reverse osmosis system?
Answer:  The first proposal is preliminary design, as a professional buyer, pls don't only focus on the price. If you have any question or request, pls don't hesitate to contact us. Then we will adjust the configuration and quality according to your request. Your feedback will lead us to make the proposal to match your request.
4. Can you provide turnkey project service?
Answer:  Yes, of course, we can provide the full set of turnkey project service to you.
5. How long of your warranty?
Answer:  Regarding warranty, normally we offer 1 year warranty/3000 hours warranty, and we also offer lifetime maintenance.
6. Do you accept OEM order?
Answer:  Yes, we have strong design team and technical team. Therefore we can also accept OEM and customized order with special requirements.