Automatic Disinfectant Filling Machine
Product Application :
Direction for use
<1> Suitable material: Oil, jams, daily chemicals, and something that very viscous.
<2> This filling machine is a high-tech filling equipment controlled by microcomputer PLC programmable, equip with photo electricity transduction and pneumatic action.
<3> Accurate measurement: adopt servo control system, ensure the piston can always reaches constant position.
<4> When close to target filling capacity can be applied to realize speed slow filling, prevent the liquid spill bottle mouth cause pollution.
<5> Convenient adjustment: replacement filling specifications only in touch screen can be changed in parameters, and all filling first change in position, fine-tuning dose it in touch screen adjustment.
| | |
| --- | --- |
| Model | KM-4 |
| Capacity | 1000-4000BPH 1L |
| Motor | Servo Motor |
| Warranty | 24months |
| Material | SUS304 |
| Bottle | Round bottle |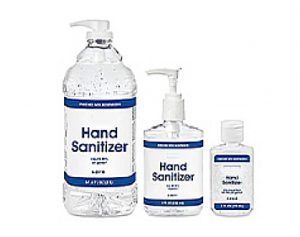 1. Why price of reverse osmosis system is so expensive?!
Answer: Firstly, pls noted that all proposals are made according to your special requirement, so that we can ensure our proposal is the most suitable to you. Maybe some others' are based on normal condition, therefore there are some difference among the proposals.
2. For reverse osmosis system, Where need attention besides price.
Answer: Besides the price, we also need pay attention on quality, product  construction,  design principle,  configuration of part list,  reasonability,  convenience of operation, professional, service and etc.
3. How can reduce price/improve quality of reverse osmosis system?
Answer:  The first proposal is preliminary design, as a professional buyer, pls don't only focus on the price. If you have any question or request, pls don't hesitate to contact us. Then we will adjust the configuration and quality according to your request. Your feedback will lead us to make the proposal to match your request.
4. Can you provide turnkey project service?
Answer:  Yes, of course, we can provide the full set of turnkey project service to you.
5. How long of your warranty?
Answer:  Regarding warranty, normally we offer 1 year warranty/3000 hours warranty, and we also offer lifetime maintenance.
6. Do you accept OEM order?
Answer:  Yes, we have strong design team and technical team. Therefore we can also accept OEM and customized order with special requirements.