Beer Complete Line Solution for Glass Bottle Beer 
Product Application :
Beer complete line.
Responding to your customers' requirements, respecting your distributors' restrictions and withstanding pressure from your competitors is a delicate balancing act. There are numerous ways of managing this complexity but the fact is that only specific solutions will really build your competitive advantage. To get the best from your assets, you must leverage your uniqueness to boost your competitiveness.
This is where our offering is unique.
Throughout our 50 years of partnership with the beer industry, we have developed a holistic understanding of everything that contributes to your performance. It materializes through unique value creation capabilities offering full complementarity: engineering services, line design, integration project management and equipment manufacturing. And to make the most of what differentiates you, whilst taking your own restrictions into account, we constantly strive to initiate innovative reflection when developing your made-to-measure solution. To achieve this, our value proposition is based on leading-edge technology, disruptive concepts and human ingenuity.

Our goal: to design, build and maintain advanced performance throughout the entire lifecycle of your beer production assets.
Glass / PET round or square bottle

Volume 200 – 2000ml

Bottle diameter 50-115mm

Bottle height 160-320mm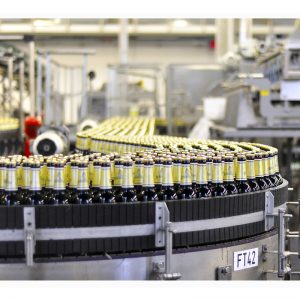 1 – Shine Dew Machine Water Treatment.
1 Raw water tank + Raw water pump
2 Silica sand filter + Active carbon filter + Sodium ion exchanger + Precision filter + Security filter
3 Reverse Osmosis (one level)
4 UV sterilizer
5 Finished water tank + Pure water pump
1/Stainless steel high pressure film shell
2/All kinds of capacity indicator, pressure indicator, electricity magnetic valve, balance device and pipe valve system
3/Online type pressure auto self-protection device
4/Online type electricity indicator (with stable compensation)
5/System safe protecting and alarm system
6/System frame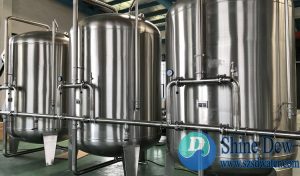 2 –
Shine Dew Machine 

Beer Brewing System.

1.Crush system.

2.Heating System.

3.Mash System.

4. Fermentation System.

5. Cooling System.

6. Cleaning System.

7.Control System.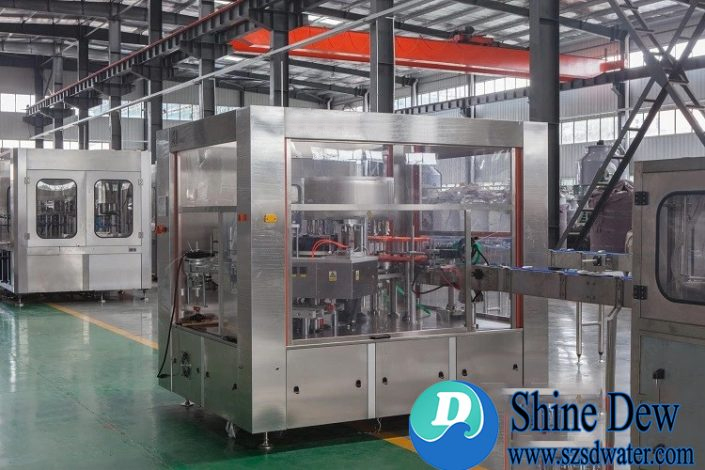 4 –  Beer Filling Machine [ Washing Filling Capping 3 in 1 type ]
1 / Enhanced food safety: Stainless steel 304/316L for all components in contact with your beverage
2 / Optimum uptime: 30 % reduction in changeover and maintenance downtime
3 / Sustainable solution: Reduced filler enclosure and servomotors reduce resource consumption
4 / Hygiene improvement through volume control and contactless filling
5 / Automatic dummy bottles: Safer, easier cleaning procedures
6 / Automatic bottle changeover improves uptime 
1. Why price of reverse osmosis system is so expensive?!
Answer: Firstly, pls noted that all proposals are made according to your special requirement, so that we can ensure our proposal is the most suitable to you. Maybe some others' are based on normal condition, therefore there are some difference among the proposals.
2. For reverse osmosis system, Where need attention besides price.
Answer: Besides the price, we also need pay attention on quality, product  construction,  design principle,  configuration of part list,  reasonability,  convenience of operation, professional, service and etc.
3. How can reduce price/improve quality of reverse osmosis system?
Answer:  The first proposal is preliminary design, as a professional buyer, pls don't only focus on the price. If you have any question or request, pls don't hesitate to contact us. Then we will adjust the configuration and quality according to your request. Your feedback will lead us to make the proposal to match your request.
4. Can you provide turnkey project service?
Answer:  Yes, of course, we can provide the full set of turnkey project service to you.
5. How long of your warranty?
Answer:  Regarding warranty, normally we offer 1 year warranty/3000 hours warranty, and we also offer lifetime maintenance.
6. Do you accept OEM order?
Answer:  Yes, we have strong design team and technical team. Therefore we can also accept OEM and customized order with special requirements.