Whole Line Automatic PET Aluminum Tin Can Filling Sealing Machine for Beer Carbonated Beverage Juice Soda Water Soft Drink
Product Application :
he machine is advanced filling and capping equipment, it's designed on the basis of absorbing domestic and foreign advanced
technology. It is mainly used in filling and capping carbonated beverages like soft drinks, cola, sparkling wine, etc. It has such
advantages as advanced construction, stable working, convenient operation, and repair & maintenance, transducer control as well as
high production efficiency. It is the ideal equipment for mid-scale & small-scale beverage factory.
| | | | |
| --- | --- | --- | --- |
| | | | |
| Production Capacity ( c/h) | | | |
| | | | |
| | | | |
| Overall Dimensions ( mm ) | | | |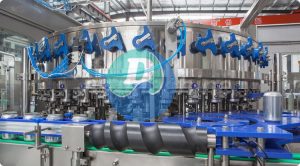 – 304/316 Stainless steel high precision filling nozzle
– Filling volume adjustable in fine rank, same liquid level after filling
– All 304/316 stainless steel contact parts & liquid tank, fine polish, no death corner, easy to clean
– 304/316 stainless steel filling pump
– Efficient spray nozzle rinse thoroughly and save water for flushing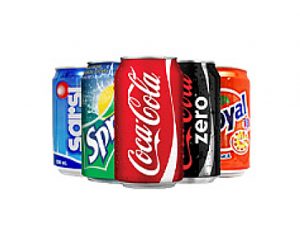 1. Why price of reverse osmosis system is so expensive?!
Answer: Firstly, pls noted that all proposals are made according to your special requirement, so that we can ensure our proposal is the most suitable to you. Maybe some others' are based on normal condition, therefore there are some difference among the proposals.
2. For reverse osmosis system, Where need attention besides price.
Answer: Besides the price, we also need pay attention on quality, product  construction,  design principle,  configuration of part list,  reasonability,  convenience of operation, professional, service and etc.
3. How can reduce price/improve quality of reverse osmosis system?
Answer:  The first proposal is preliminary design, as a professional buyer, pls don't only focus on the price. If you have any question or request, pls don't hesitate to contact us. Then we will adjust the configuration and quality according to your request. Your feedback will lead us to make the proposal to match your request.
4. Can you provide turnkey project service?
Answer:  Yes, of course, we can provide the full set of turnkey project service to you.
5. How long of your warranty?
Answer:  Regarding warranty, normally we offer 1 year warranty/3000 hours warranty, and we also offer lifetime maintenance.
6. Do you accept OEM order?
Answer:  Yes, we have strong design team and technical team. Therefore we can also accept OEM and customized order with special requirements.