Linear Type Mineral Water Filling Machine Washing Filling Capping 3 in 1
Product Application :
1 / This 3L-10Lwater bottle filling machine is mainly used for washing, filling and capping PET bottle which can fill non-
carbonated drinks such as mineral water, pure water, wine and so on.
2 / Bottle washing, filling and capping are achieved in one machine.
3 / The contact time is shorten between material and the outside. And improved the health conditions, production capacity and
economic benefits.
4 / XGF series bottling machine adopts hanging type conveying-bottle structure to make changing bottle mold more convenient,
faster and more laborsaving.
5 / The main machine adopts advanced PLC control technology. The key electric elements adopt Mitsubishi, Omron, Siemens, etc
international famous products..Capability Character : Automatic water filling machine adopts Rinsing / Filling / Capping 3-in-1 technology, PLC control, touch
screen, it is majnly made of SUS304/ SUS316.Pivotal electrical parts use Mitsubishi, OMRON, and SIEMENS.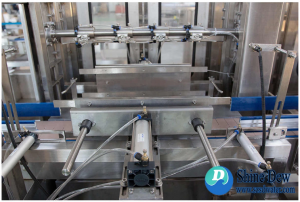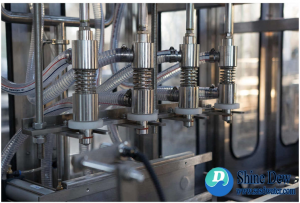 PET round or square bottle
Volume 3L – 10L 3 – 5 Gallon

Output

up to 2,000 bph

Your product

Water / Oil / daily chemicals and something that very viscous and so on.

Certificates

CE / SGS / ISO 9001
Filling Machine Benefits
1 / Enhanced food safety: Stainless steel 304/316L for all components in contact with your beverage
2 / Optimum uptime: 30 % reduction in changeover and maintenance downtime
3 / Sustainable solution: Reduced filler enclosure and servomotors reduce resource consumption
4 / Hygiene improvement through volume control and contactless filling
5 / Automatic dummy bottles: Safer, easier cleaning procedures
6 / Automatic bottle changeover improves uptime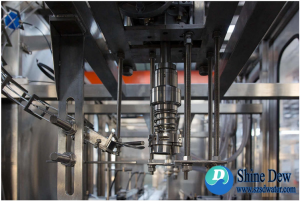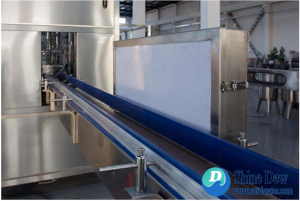 1. Why price of reverse osmosis system is so expensive?!
Answer: Firstly, pls noted that all proposals are made according to your special requirement, so that we can ensure our proposal is the most suitable to you. Maybe some others' are based on normal condition, therefore there are some difference among the proposals.
2. For reverse osmosis system, Where need attention besides price.
Answer: Besides the price, we also need pay attention on quality, product  construction,  design principle,  configuration of part list,  reasonability,  convenience of operation, professional, service and etc.
3. How can reduce price/improve quality of reverse osmosis system?
Answer:  The first proposal is preliminary design, as a professional buyer, pls don't only focus on the price. If you have any question or request, pls don't hesitate to contact us. Then we will adjust the configuration and quality according to your request. Your feedback will lead us to make the proposal to match your request.
4. Can you provide turnkey project service?
Answer:  Yes, of course, we can provide the full set of turnkey project service to you.
5. How long of your warranty?
Answer:  Regarding warranty, normally we offer 1 year warranty/3000 hours warranty, and we also offer lifetime maintenance.
6. Do you accept OEM order?
Answer:  Yes, we have strong design team and technical team. Therefore we can also accept OEM and customized order with special requirements.